Reel Fish'n began as a dream….
Ryan, Rory, Doug, and Jonathan  had such a passion for fishing that in high school, we created a fishing forum to talk fishing with each other, and anyone who would join in. Reel Fishing (in the beginning) grew quickly with members joining daily. Soon, a new site, name, Reel Fish'n, and more content took over as the new look. Members continued to join, to talk fishing together, learn tips, and help fellow fishermen and women, all free! We here at RF are a tight community dedicated to giving back to the sport of fishing through the .net world and giving fishermen a place to share thoughts, ideas and stories about their fishing trips. This site is set up to help you become better fishermen. Not only catch more fish, but have a better experience on the water. 
Ryan Ireland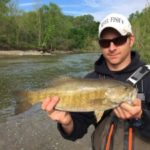 Ryan is a native of Pittsburgh and has grown up fishing all around the area including some in Maryland.  His favorite fish to target are Smallmouth Bass. Ryan is a proud owner a 18ft Stratos Bass boat that he enjoying targeting fish throughout Pittsburgh. He also owns a 12ft Predator Kayak that he uses to target small water ways around the area. Get in touch with Ryan:  Facebook, Twitter, Vimeo Video Page, YouTube Page, Instagram.
Doug Kramer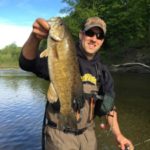 Doug is a native of Pittsburgh and has grown up fishing all around the area.  Doug's favorite fish to fish for are Steelhead while enjoying walks on Erie tributaries. When Doug isn't working hard he likes to spend his time on Lake Erie fishing from his 19ft boat targeting Walleye, Perch, Smallmouth & Steelhead. He also loves running our twitter account so send him a tweet!  Twitter, Instagram
Justin Crowe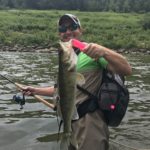 Justin is a native of Pittsburgh that has taken taken the Kayak fishing scene in a fierce way. He enjoys all aspects of fishing but his favorite fishing is out of his Yak chasing big bass in Western, PA waters. Get in touch with Justin:  Facebook, Twitter & Instagram.
Ted Lewis